Duotone Effect In Photoshop – Tupac Amaru Shakur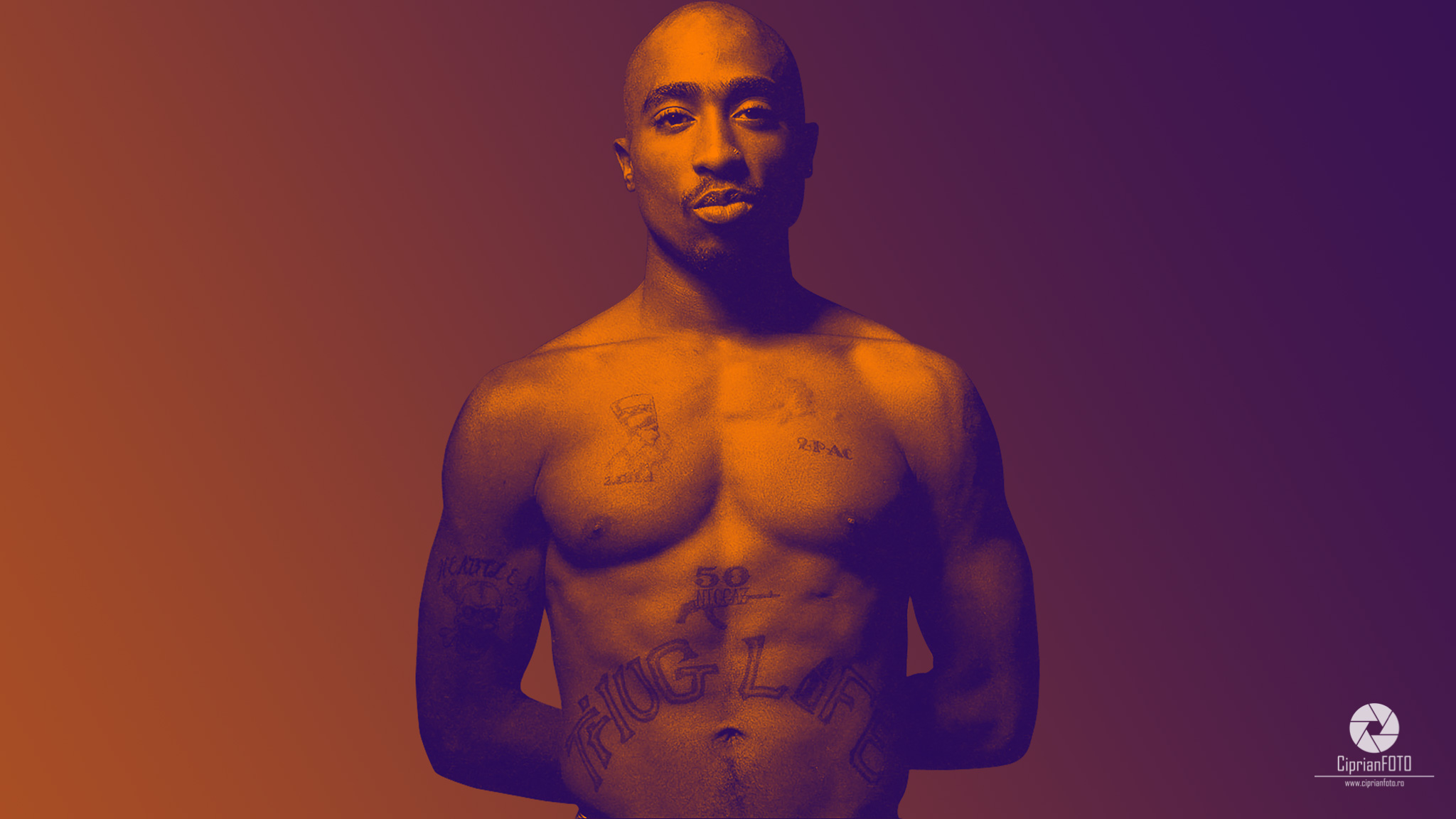 Learn how to use a Gradient Map to add duotone-inspired color effects to a photo. Prep your project and let's start!
1. First, open the portrait with Tupac Amaru Shakur, and renamed from layer 1 to Tupac.
2. Add a new layer (CTRL+SHIFT+N) – Add background name.
3. After the new layer is created, drag below of Tupac portrait.
4. Select the Gradient Tool (G) – Choose dual tone, Violet, Orange, and drag a diagonal line to create the background color.
5. Select the portrait of Tupac.
6. Add adjustment layer: Click "Add a new fill or adjustment layer" icon at bottom of Layers palette, then choose Gradient Map, and choose again same colors (Violet, Orage) – OK.
7. Select all three layer, and make a group.
8. Combines all visible layers into the active one with command CTRL+ALT+SHIFT+E/CTRL+CMD+SHIFT+E
9. Add noise, for that you need to go at Filter menu – Noise – Add Noise – Set the Amount – 7% – Distribution must be Gaussian – And Check the Monochromatic – OK
That's it!
WATCH VIDEO:
STOCK IMAGES:
STOCK MUSIC: